This summer,
create worlds
with your
words...
Summer Writing Studio (ages 12-18)
Let your imagination run wild and create all the fantastic stories you've ever dreamed of! Story Studio and GVPL have teamed up to offer a free 8-week online program to help launch your writing into the stratosphere.

How can you participate?
Step 1. Sign up online to register for free. You can register any time between June 25 and August 17th. Choose to write as much or as little as you want – a single scene, or entire chapters. Set your own goals to reach during your 8 weeks in our virtual studio.
Step 2. We'll add you to our online 'writer's room.' There, you'll get weekly advice and support as you write. You'll also have access to:
Feedback on your work in progress from our editors, who include professional authors and editors

Virtual coaching sessions and mini-seminars with other young writers
Publication of your work in a Story Studio anthology, (and a free PDF copy so you can brag to your friends!) 
Access to online presentations with local writers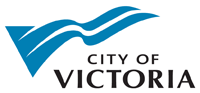 Weekly Themes
July 6
Plan project/set goals, gathering ideas
July 13
Creating Characters, Building Settings
July 20
Mapping our Writing, How to Hook Your Reader
July 27
Individual check-in with a mentor
Adding problems to your story
August 3
Details and Dialogue
August 10 
Endings (Happy and Otherwise)
August 17
How to revise your work
August 24
Celebrate and share your story!