An award-winning charity that
inspires
educates
empowers
youth to be great storytellers.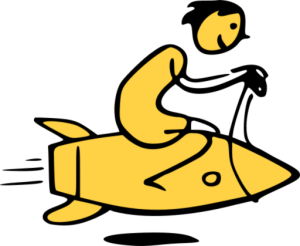 We've launched our annual fundraising campaign, and we need your help! We're raising funds to make sure that our programming is available to all kids, regardless of financial background. If you make a donation before December 31st, it will be matched by one of our generous donors! Make a tax-deductible donation today and help us inspire, educate and empower more youth!
For Educators and Parents
Multi-day workshops for school classes or community groups in Grades K-8.
A range of fun-first, one-hour workshops for ages 5-13. 
Thank you for telling us how to take our experiences and showing how to mesh them together to make a story.
I just wanted to say, thank you so much for this program! It is genuinely the best writing program I have ever been in...
Thank you for inspiring me to make my story better and helping me!
Story Studio inspires creativity in young minds, and makes the task of writing (even to the point of publication) exciting, achievable, and even practical. Keep up your wonderful work!
Thank you so much for doing the summer studio!!! I had so much fun!! I know that having my story edited and published is an amazing opportunity, and I'm super grateful for it.
Thank you for all the good ideas you gave me to be a better writer!
Your summer writing sessions have given her an opportunity to explore her writing at a deeper level. She looks forward to it every week.
Thank you so much for coming and teaching us how to write these awesome stories.
I think that as teachers we often get caught up in the writing and spelling and lose sight of the students' creativity. They were free to be as creative as they wanted. They also became authors which made them very proud.
Thank you so so so much for helping us write cool stories!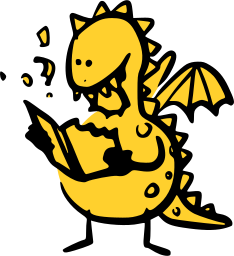 Lou is throwing a ball against the wall in her backyard. Lou is a tall seven-year-old girl with brown hair. She always wears a purple shirt with a red heart. Lou is good at swimming and walking around. She is afraid of wolves, and she really wants to have a unicorn…
I look out the frosty window in my cold bedroom. I have three hours until I leave to go camping. I will be gone for half of my winter break, camping on some mountain I've never heard of. I hate camping. Sadly, my dad says it builds character, so I guess I'll have to put up with it for a while.
It all started in the middle of the night sometime in the future. There lived a T-Rex and his name was Jackson. He was six and a half years old.
Territorial Acknowledgement
Story Studio Writing Society is located on the traditional territories of the W̱SÁNEĆ and Lkwungen-speaking peoples. We respectfully acknowledge and thank the Lkwungen People, also known as the Songhees and Esquimalt First Nations communities, for allowing us to live, work, learn, play and create on their lands. Through the work we do on the territory, we are accountable to the following communities: Esquimalt, Songhees, SȾÁUTW̱ (Tsawout), W̱JOȽEȽP (Tsartlip), BOḰEĆEN (Pauquachin), MÁLEXEŁ (Malahat), W̱SĺḴEM (Tseycum), T'Sou-ke Nation, Scia'new Nation and Nuu-chah-nulth: Pacheedaht Nations.

We acknowledge that the historical relationship to the land and territories of these peoples continues to this day. As an education based organization, we recognize that we have the responsibility to work towards truth and reconciliation, and to remain open to suggestions, consultations, and partnerships, especially with local Indigenous communities and organizations, on how our organization can continue to work towards reconciliation.